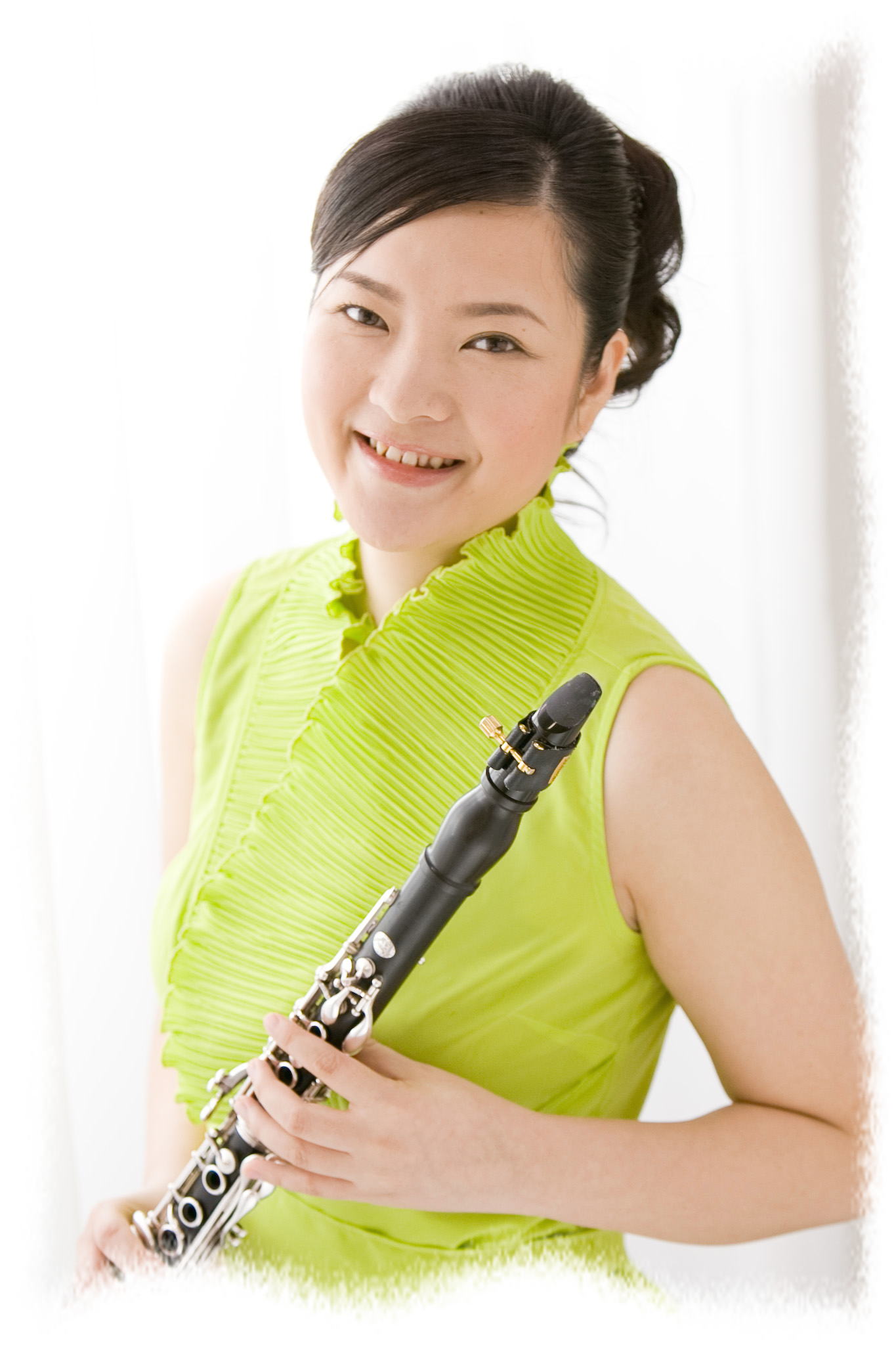 After graduating from Music Academy Nagoya Toyonaga Yoshie studied at Shobi College of Music and got her solo clarinet diploma from there. From 2002 she studied at Ferenc Liszt Music Academy Budapest. Her clarinet professor was Tibor Dittrich. In the 2004–2005 academic year Toyonaga Yoshie was a scholarship holder of the Hungarian Ministry of Education. In 2004 she was the soloist on the premier of the Sonata composed by Frigyes Hidas and in the same year she was asked to give a solo concert in the "Hungarian composer series". Her solo and chamber music carrier started from this point. She had concerts with Jenő Jandó, many professors of the music academy and other famous musicians. In 2006 she was awarded for the scholarship of the Japanese Cultural Ministry. In 2007 she gave concert on the Budapest Spring Festival.
Her major concerts were in Japan
- The evening of citizen of Tokyo music festival, 2009
- A chamber music evening with Fuminori Shinozaki (NHK symphonic orcestera concertmaster)
- A Koshino-ruby music festival 2010 /11' /12
- The Kitakyushu international music festival 10' /11'
- LA FOLLE JOURNEÉ au JAPON 11' /12

In 2009 the talented musician, Toyonaga Yoshie got the Hiroyuki IWAKI Music Award, and was asked to give solo concerts with Kanazawa Chamber Music Orchestra, the Tokyo Philharmonic Orchestra and the Kansai Philharmonic Orchestra. There are many Hungarian pieces on her repertoire. One of Yoshie's missions is to propagate Hungarian music in Japan.
Her clarinet sound can be characterized as a beautiful velvet sound, but she is also famous for the interpretation of music characters too. Beside classical music she also plays Hungarian folk music and gipsy music.
In 2011 Toyonaga Yoshie was the soloist on the premier of the Concerto Semplice composed by Frigyes Hidas. The Hungarian composers and musicians like her playing and working with her, so she is often have concerts inHungary. She is regarded as the ambassador of Hungarian–Japanese friendship.
Her clarinet teachers were: M. Nanbu, Y. Ohashi, K. Atsuta, K. Hamanaka, Tibor Dittrich.
Her chamber music teachers were: R. Nakagawa, István Lang and Márta Gulyás.